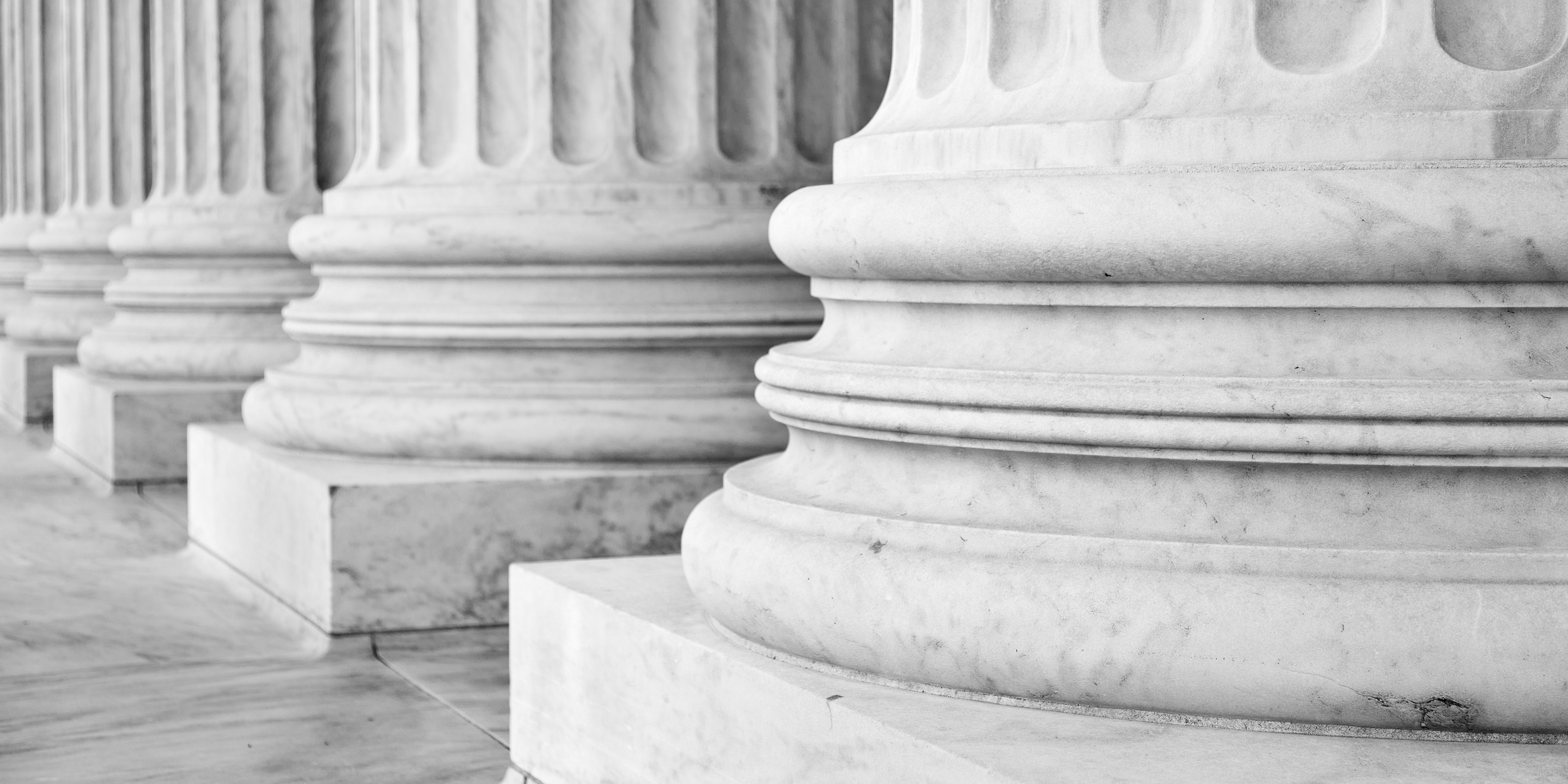 High-Impact, Bipartisan Strategists
The Klein/Johnson Group is a new bipartisan lobbying and public policy firm located in Washington, DC. Co-founders Matt Johnson and Israel "Izzy" Klein are top strategists and respected advocates on behalf of a wide-range of clients on Capitol Hill, in the executive branch, across official Washington, and beyond. They are high-impact, versatile, trusted advisers who construct bipartisan gameplans for any public policy challenge and achieve results.
The current times are turbulent—constant breaking news, frenzied legislative action, fast-moving regulatory activity, and unprecedented political uncertainty. The Klein/Johnson Group maintains a level-headed disposition and offers clear-eyed, creative, and comprehensive strategies. They help organizations and their leaders tune out the noise and focus on what's truly important to their bottom lines.
Matt Johnson
Hometown: Houston, Texas
Education: Medill School of Journalism, Northwestern University; Notre Dame Law School
Campaigns: statewide races in Illinois for Senate and governor, and Bush for President 2000
Capitol Hill: top policy aide/chief counsel for Senate Majority Whip John Cornyn (R-TX). Had hand in development of over 50 bipartisan bills in Congress
K Street: led Podesta Groups's Tech, Telecom & IP practice - REpresenting over a dozen innovative global tech companies
Writing: profiled by National Journal, The Hill, and the Washington Post; quoted in the Wall Street Journal, USA Today, Legal Times, The Atlantic, and Techdirt.
Life now: Chevy Chase, MD; with his wife, Kate, and four children
ROoting Interests: Houston Astros, Northwestern Wildcats, Notre Dame Fighting Irish
Izzy Klein
HOMETOWN: WEST ORANGE, NEW JERSEY
EDUCATION: GEORGETOWN UNIVERSITY, GOVERNMENT AND THEOLOGY
CAMPAIGNS: FUNDRAISER FOR FMR. HOUSE MINORITY LEADER, DICK GEPHARDT (D-MO) and REP. ED MARKEY (D-MA); FINANCE COMMITTEE MEMBER FOR DEMOCRATIC HOUSE AND SENATE CAMPAIGNS
CAPITOL HILL: comms director FOR SENATE DEMOCRATIC LEADER CHUCK SCHUMER (D-NY), NOW-SENATOR ED MARKEY (D-MA); AND DEPUTY STAFF DIRECTOR FOR JOINT ECONOMIC COMMITTEE
K STREET: MANAGING PARTNER AT ROBERTI GLOBAL; PRINCIPAL AT PODESTA GROUP; CREATED/LED FINTECH COALITION DURING DODD-FRANK ACT; QUARTERBACKED EFFORT TO PASS 2012 JOBS ACT
WRITING: op-eds on BITCOIN AND THE CFIUS PROCESS; PROFILED IN Cq weekly, NATIONAL JOURNAL, the BOSTON GLOBE AND MORNING CONSULT; QUOTED BY THE NEW YORK TIMES, POLITICO, BLOOMBERG NEWS, & WALL STREET JOURNAL.
LIFE NOW: CHEVY CHASE, MD; WITH WIFE, SARAH, TWINS, AND A LARGE FLUFFY DOG
ROOTING INTERESTS: NY YANKEES, NY GIANTS, GEORGETOWN HOYAS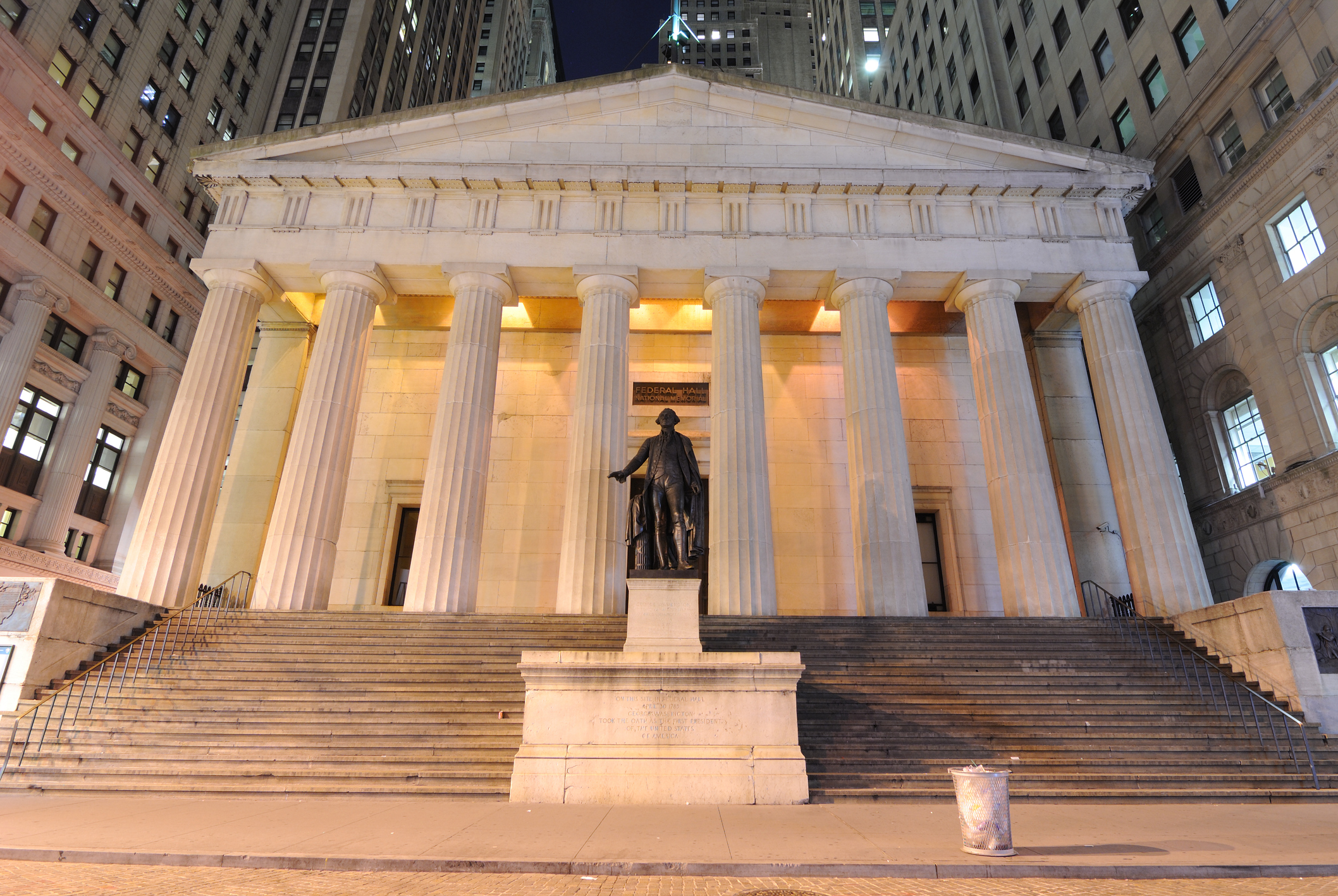 matt@kleinjohnson.com
@MLJdc
With almost two decades of experience at the intersection of politics and policy, Matt's deep relationships, legislative know-how, and reputation for honesty and sound judgment make him a go-to for clients in turmoil and for those who want legislation that improves their bottom lines.
In a town filled with big talkers, over-promisers, and self-promoters, clients find it refreshing when they can turn to a proven problem-solver and crisis counselor—without fanfare or drama. Matt represents coalitions, start-ups, Fortune 100s, small businesses, nonprofits, and trade associations—and is known for developing and operationalizing winning strategies.
Among other recent engagements, Matt advised the c-suite of a major pharmaceutical company during a drug-pricing investigation; and he helped prepare client testimony and prep a client-witness for a high-stakes appearance before a key congressional committee that successfully changed the terms of a legislative reform debate.
A native of Houston, Texas, Matt studied journalism at the Medill School at Northwestern University, where he first caught the political bug. Matt cut his teeth in Midwest battleground politics, working as a cub reporter before serving on statewide campaigns for U.S. Senate, Governor, and President.
Following law school at Notre Dame, Matt spent nearly a decade on Capitol Hill as a top policy aide and lawyer for Senate Majority Whip John Cornyn (R-TX). Matt is respected on both sides of the aisle and collaborated in the development of more than 50 bipartisan bills in Congress.
Through his work as a senior principal at two of DC's top integrated lobbying and communications firms, Matt understands modern issue advocacy campaigns— managing several integrated lobbying and communications client matters. Most recently, Matt led Podesta Group's Tech Telecom & IP sector practice and represented more than a dozen of the world's most innovative technology companies.
On Capitol Hill, Matt recruited and supervised a talented team of lawyers and staff, several of whom serve in key roles in the Trump Administration and Congress—including at the White House, the U.S. Department of Justice, and the Senate Judiciary Committee.
Matt has been quoted in, among other publications, The Wall Street Journal, The Washington Post, USA Today, Politico, The Hill, Morning Consult, National Journal, Legal Times, CQ Roll Call, The Atlantic, and Techdirt.
Matt lives in Chevy Chase, Maryland, with his wife, Kate, and their four children.
An expert at helping businesses, associations and nonprofits manage complex public policy issues across Washington, Israel "Izzy" Klein is a government relations and communications specialist focusing on financial services, technology, tax, telecommunications and energy.
A veteran of both sides of the US Capitol, Izzy worked as the top communications aide for Senator Chuck Schumer (D-NY) and then-Rep. Ed Markey (D-MA). Prior to co-founding the Klein/Johnson Group, Izzy spent nearly a decade first as a senior principal at a large public affairs firm, and then as managing partner at a boutique lobbying firm.
Izzy has spearheaded government relations and media outreach efforts for dozens of organizations. Izzy led a coalition of fin-tech startups during consideration of the Dodd-Frank Act; quarterbacked a comprehensive legislative effort to pass the JOBS Act in 2012; and advised an impressive roster of Fortune 500 companies, trade associations, non-profits, and fast growing startups with complex political and high-profile policy challenges. Izzy has been quoted as a political policy expert by The New York Times, Politico, Bloomberg News, Boston Globe and other media outlets.
Izzy works closely with Senate and House Democrats across a dozen top committees and in the leadership on policy, political, and communications priorities. He also has deep relationships with several regulatory agencies, think tanks and other third party groups, in addition to DC and national media outlets.
For Senator Schumer, Izzy led communications efforts on a broad portfolio of issues relating to New York, the Senate Finance, Banking, and Judiciary Committees. He also served as Senator Schumer's deputy staff director at the Joint Economic Committee during the 2008 economic meltdown, where he helped the Committee tackle crucial economic policy issues relating to the housing and credit crisis, foreign direct investment in the US, and energy independence.
Izzy held several senior staff roles for Senator Ed Markey, including Press Secretary and led then-Rep. Markey's homeland security efforts post-September 11.
A native of West Orange, New Jersey, Izzy holds a bachelor's degree from Georgetown University. He is a founding board member of the Jewish Democratic Council of America, and served on Boards for the Junior State Foundation and the Government Affairs Industry Network.
Izzy lives with his wife, Sarah, their twins, and a very large fluffy dog in Chevy Chase, Maryland.
Strategic Consulting
Whether you need to make an imprint on the legislative or regulatory landscape, require the political and policy intelligence of the day, or must grow a presence in the Beltway, the Klein/Johnson Group can help your organization make the most of your time and resources.
Legislative, regulatory & political strategy

Government relations and public policy

Long-range and short-term planning
Government Relations
Strong relationships and trust are the foundation of the Klein/Johnson Group's record of success in helping clients navigate Washington. With decades of experience on and off Capitol Hill, Klein/Johnson Group helps clients effectively engage with House and Senate leadership, key committees, and scores of emerging Congressional leaders, as well as the Administration and several key regulatory agencies.
Expansive and bipartisan Congressional engagement - Senate and House

Targeted Administration and agency outreach

Deep ties with key lawmakers and staff from influential leaders to emerging voices
Crisis Management
While not every corporate crisis results in legislative or regulatory action by Congress or the Administration, rarely do such events go unnoticed by policymakers. Klein/Johnson Group principals have helped dozens of clients successfully navigate their legislative, political, regulatory, and communications strategies during high-stakes moments.
Prioritization and mapping of potential champions and critics

Political risk identification

Solutions-oriented communications strategies
Public Policy
From autonomous vehicles and intellectual property to taxes and energy to financial services and national security, the Klein/Johnson Group has developed the broad expertise needed to navigate complex policy issues across sectors. Klein/Johnson Group principals have led clients through big legislative battles like Dodd-Frank and the JOBS Act, funding fights, and end of year tax extender packages.
Policy analysis & message creation

Identifying political pitfalls and opportunities

Third-party recruitment & coalition building